>>>>>>>>>>>>>>>>>>N e w A r r i v a l !!<<<<<<<<<<<<<<<<<<
Guangyuan Series Wet Umbrella Wrapping Machine--Video on top

Bring you a safe and tidy world! New products advertisment umbrella wrapper images stationery
Business scope and target

A.Recruit the region's exclusive agencies to all parts of the country.

B.Some entrepreneurs,enterprises,advertisement companies who
want to introduce projects.

C.Give priority to someone who manage the property supplies,
financial products, hotel supplies, office equipments, store supplies and presents.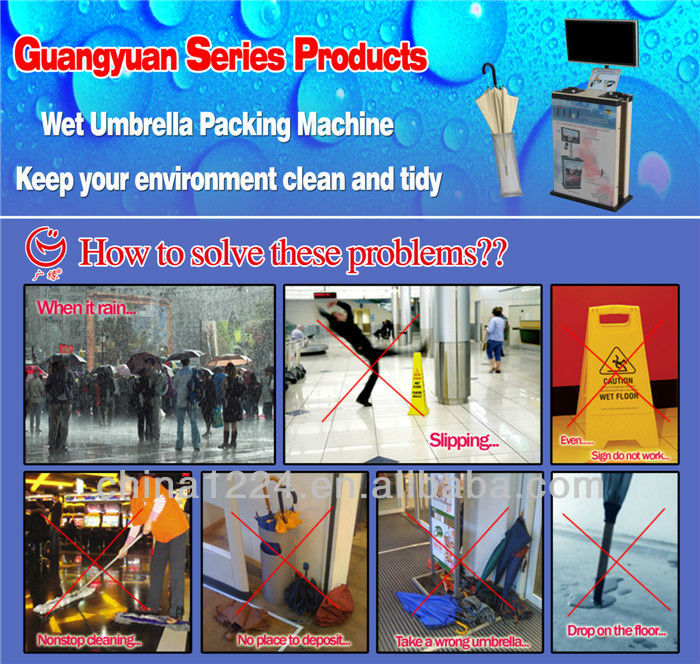 IN RAINY DAYS!

l When coming in from the rain, drops of water fell from the wet umbrella!
l The water will be damaged the valuable merchandise, exhibits, artifacts, customer's clothing.
l The worst of it is the dangerous slippery on floors!!
l Do not you think it poses a threat to the safety of you or your customer's?New products advertisment umbrella wrapper images stationery
Now don't worry about it! Wet Umbrella Wrapping Machine will help you a lot!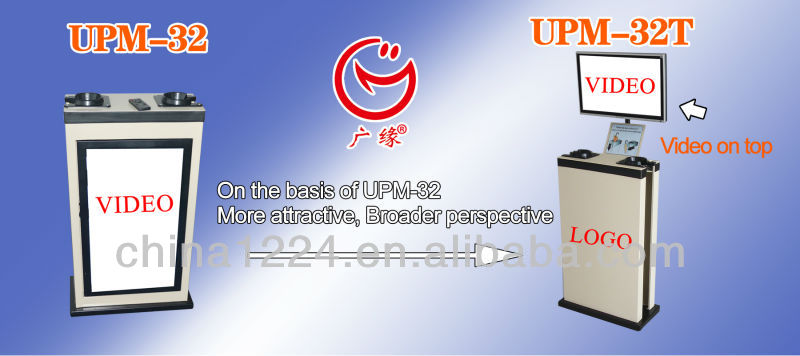 Model No.
UPM-32T
Material
Cold rolled plate & LED
Slot
Large slot & small slot
Umbrellas
Full-size, half-size & 3-folded umbrellas
Loading
500 bags×2
Bag type
Long & short
Product size
50*24*83cm
Carton size
54*28*88cm
Net weight
22.0 Kgs
Gross weight
24.0 Kgs
Packing
Carton box with plastic foam
Power
≤ 45W
Warranty
1 year
Highlights & Features:
Feature:
1. Video on top, more attractive and more suitavle for people sight, it will bring more people to your advertising, better way for advertising.
2.USB2.0 device LED screen display is designed on the base of packing
3.Playback medium capacity: Compact Flash, SD card U disk for playing medium capacity to support 1G-32G, 10M can store about 1 minutes of video advertising.
4.Timing function You can set 5 time per day, 7 days a week, 24 hours a day without the need for personnel management
5.Play list function Support for editing the daily playlist function, can be set in a specified period of time to play the specified file
6.Breakpoint memory function When the product is in power cut or the power cut off, reboot, after starting up, then the power off before the program to continue playing
7.Scrolling subtitle function Edit the text, set the Roll titles to "ON" and where the titles display on the screen. Then the subtitles will scroll automatically on every boot.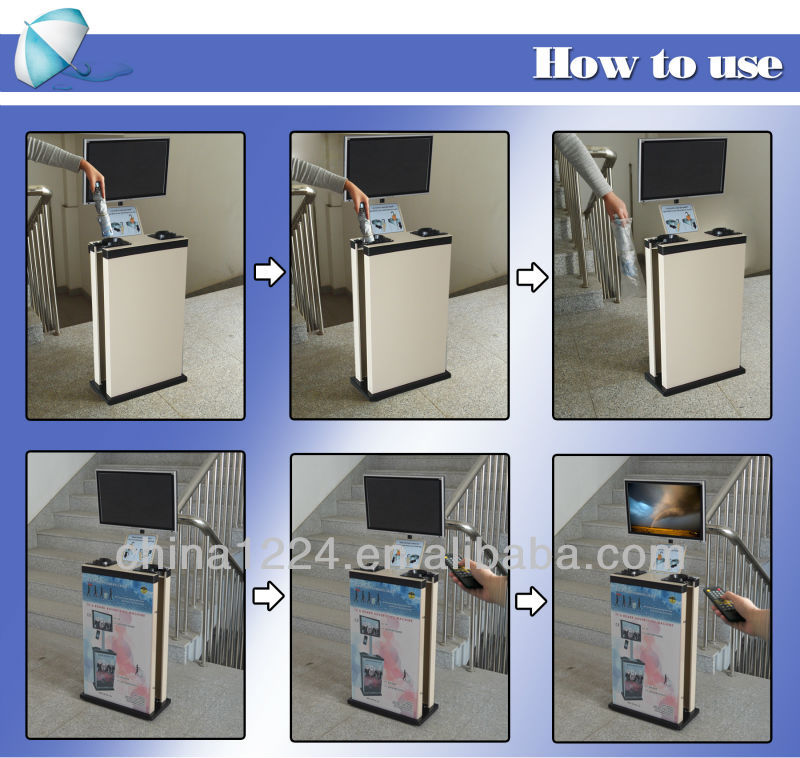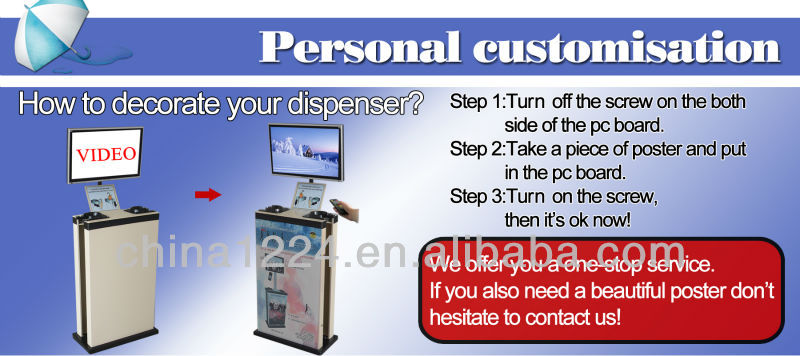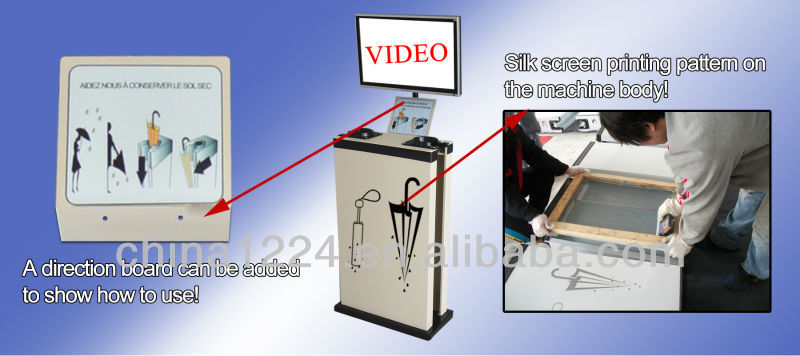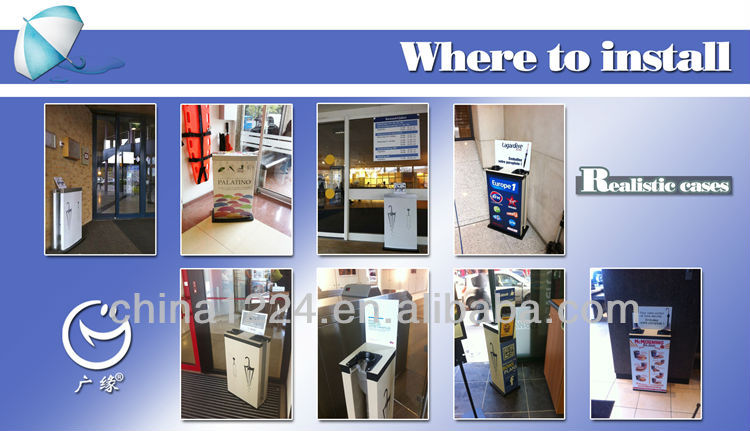 | | | | |
| --- | --- | --- | --- |
| l Department | l Hospital | l Church | l Hotel |
| l Bank | l Post office | l Museum | l Motel |
| l Restaurant | l Trade Fair Center | l Theater | l Resort |
| l Cafe | l Sport Center | l Library | l School |
| l Retail store | l Supermarket | l Wedding hall | l Exhibition hall |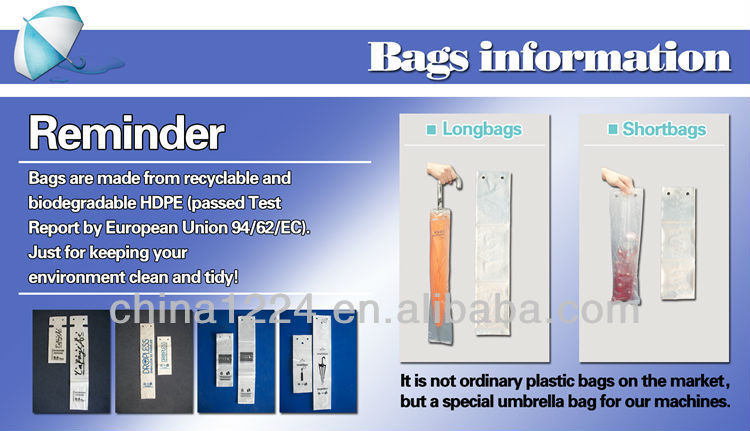 Bags information:

Material

HDPE (High-Density Polyethylene)

Product size:

72cm×13cm(Long Bag)

43cm×13cm(Short Bag)

Package:

Carton box

Carton size:

22cm×26cm×30cm

Carton weight:

9kgs/ctn

Contain:

One ctn contain long bag 2500pcs or short bag 4000pcs

Specification:

Each group has 100pcs,all of those are linked together.

Bags are recyclable:
Recycled to become bottles for laundry products recycling bins, agricultural pipe,

soft drink bottle base cups, car stop, playground equipment, and plastic lumber.

(comply with Test Report by European Union 94/62/EC).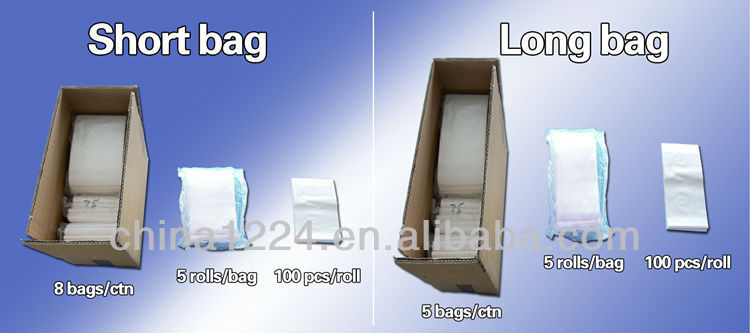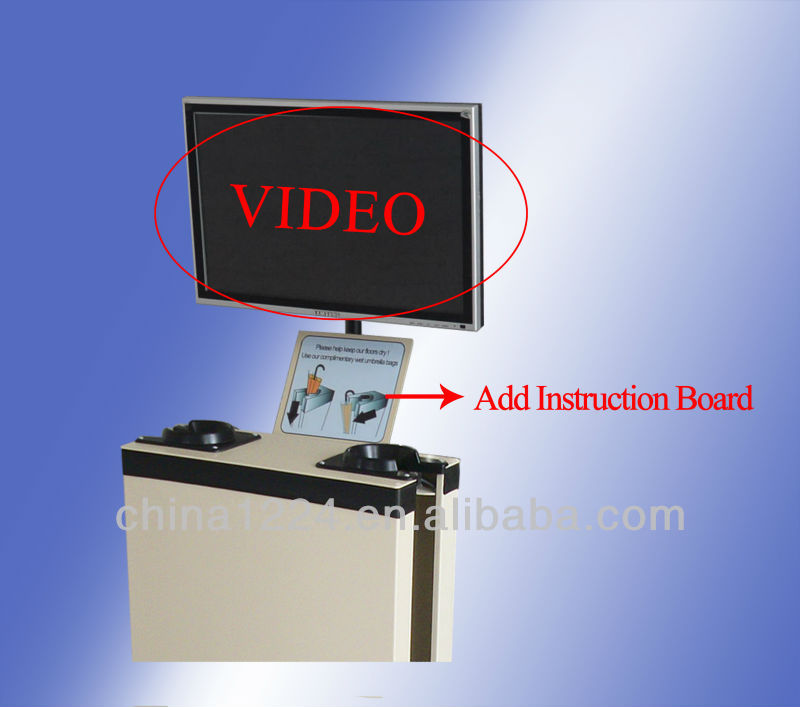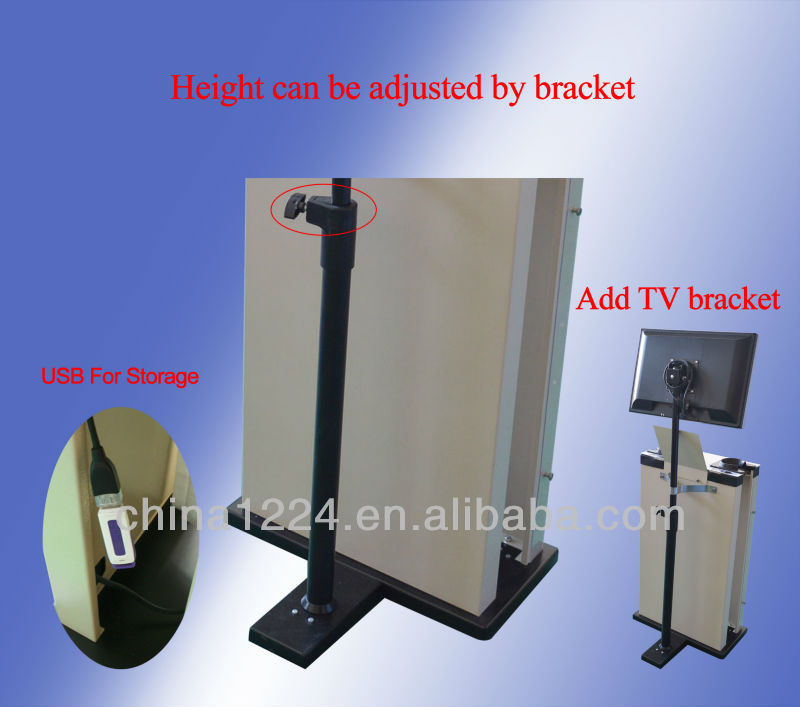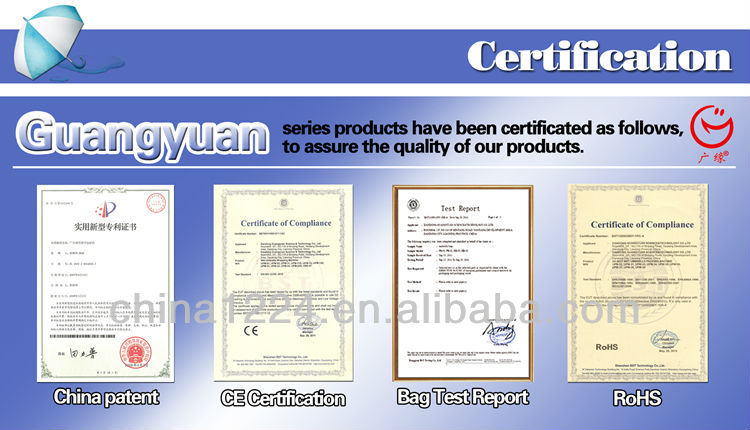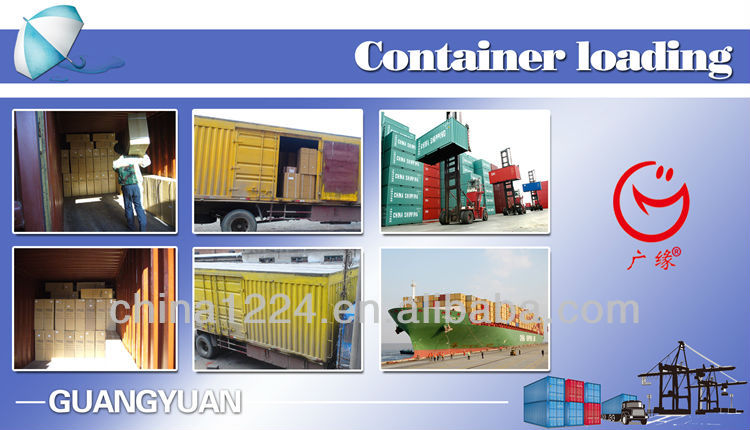 .............................................................................................................................................................GLOBLE DISTRIBUTION
l Most professional manufacturer
l Superior quality
l Best service
200% Concerntration, just for you.
More details, please visit www.china1224.en..com