Underwater Working ROV, Orca A-1D, UHMW-PE material,Small Light Practical Model
1.Product model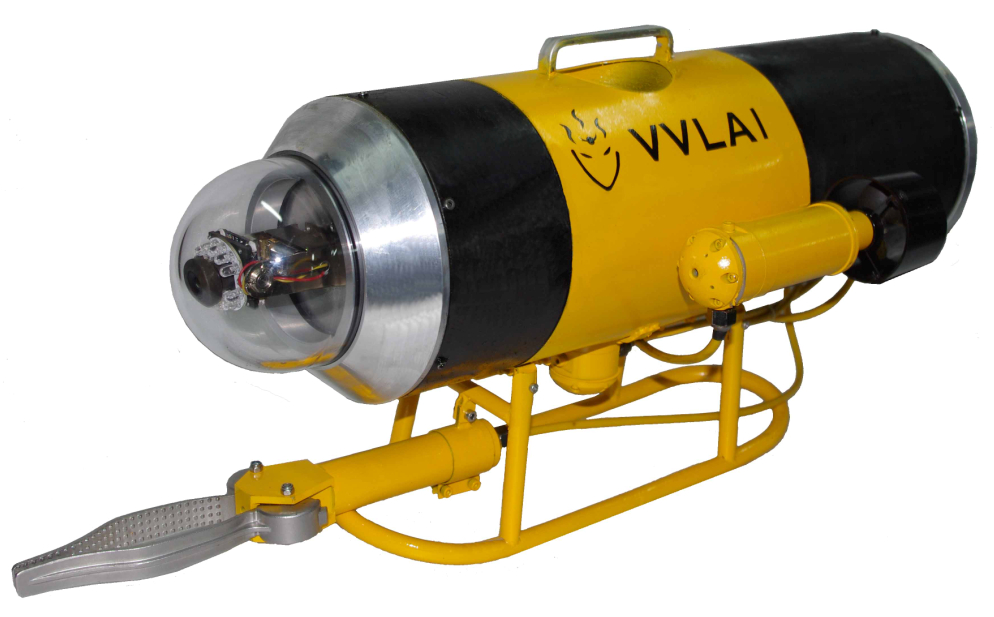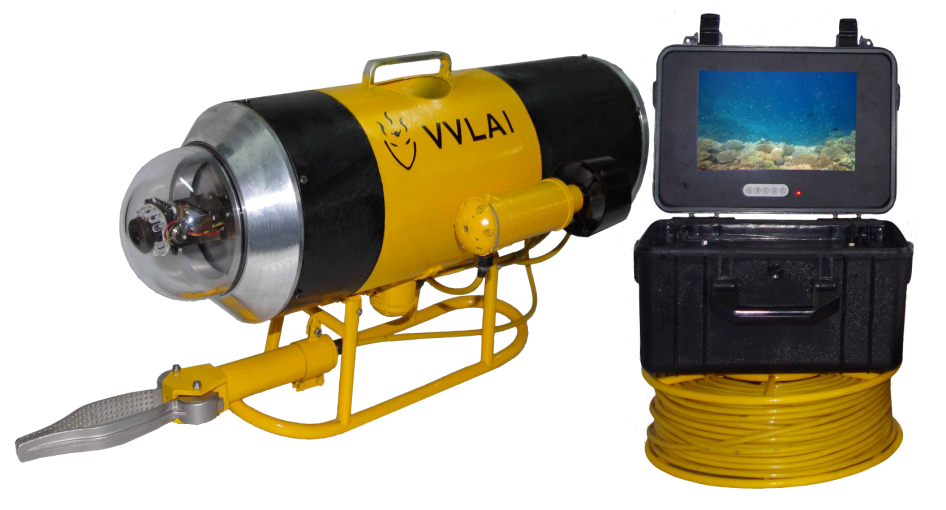 2.Product introduction
Underwater ROVs are completely mobile underwater camera systems that are cntrolled from the surface and capable of staying submerged indefinitely.These ROVs are ideally suited to a variety of applications,such as:
Research and education,underwater archaeology,oceanography;
Fish behaviour observation,fishery box inspection,aquaculture;
Offshore oil rog,nuclear power station,tidal power station,offshore wind power station,pipeline inspection;
Port,dockyard,underwater hull inspection;
Commercial diving,sport diving,underwater operation support;
Place where is dangerus for frogman to access,toxic liquid inspection,diving area inspection,diver watch;
Search and rescue in river and sea,dam inspection,underwater construction inspection;
Recreation,underwater creature observation,aquarium;
They can dramatically reduce search time,as well as the risk and high cost associated with diving operations,equipped with the remote metal detector the ROV becomes a high tech search system capable of locating weapons,unexploded ordnance,pipelines,buried treasure,and other metal objects.
3.Presention:
This product has features of compact structure,easy operation,low failure rate and friendly maintenance.In paticular,we adopts new material-Ultra-high molecular weight polyethylene(UHMW-PE) material,which has high impact resistance,crash worthiness and pressure resistance.Meanwhile,This model is economical and very practical. It can perfectly accomplish the underwater inspection and simple salvage.Most importantly,this model has low profits but very good sales and is very cost-effective.
Welcome to check the below product performance introduction:
1.Structure:It adopts the UHMW-PE material,whole structure is resistant to crush and impact, water pressure resistance can reach 200M.
2.Control system:It adopts single chip system and can send movement orders to the robot through single chip system.
3.Thruster:3 sets of 24V 40W underwater thruster,2 thrusters control the robot to move forward,backward,turn left and right,1 thruster controls the robot to move up and down.
4.Power supply:AC220V convert to DC24V,suitable for long use and has no battery loss.
5.Camera:700 lines camera and impact-resistant camera masking
6.Cable: cable special for underwater use,bear weight of 100kg.
7.Service life: Main body UHMW-PE material can reuse 20 years
8.Robot size:580*350*300mm 11kg
4.Company introduction
Established in 2005, Weihai Future Robot Co.Ltd is a manufacturer specializes in the design and production of underwater robot. We are located in Weihai with convenient transportation access. All of our products comply with international quality standards and are greatly appreciated in a variety of different markets throughout the world. After about 10 years' development and exploration ,we have successfully produced underwater thruster robot,360 degree rotary robot, underwater video camera, suspended robot, underwater walking robot, pipe inspection robot, pipeline working robot, underwater panoramic suspension manipulator arm, underwater electric cutting machines and other products, enjoying the reputation and compliment from all over the world. We always adhere to the business philosophy of"pursuit excellencewith Future", the principle of "trustful quality, gratitude heart, creating Future' brand", the spirit of creativity and exploration", The company has strong R & D strength, high-quality professionals and advanced management mode and we will confront all the challenge and test in the market. Our company promise:Business principle: honesty-based, credit-first, quality-oriented.Service philosophy: punctual delivery, reasonable price, honest attitude.In the new century, we will work hard and closely cooperated with customers to create bright future of Future Robot. Welcome new and old customers to call us for more detail.
5. Contact info
Weihai Future Robot Co., Ltd.
Add:213 Torch Road, High-tech Development Zone, Weihai City, China
Tel:86-631-5326187
Fax:86-631-5326187
Skype:liyanghong512
Website: www.vvlai.cn