JB10 series-chinese manufactory bedroom, oxhide leather luxury furniture from china supplier-JL&C Furniture
Specifications
chinese manufactory bedroom
oxhide leather luxury furniture from china supplier-JL&C Furniture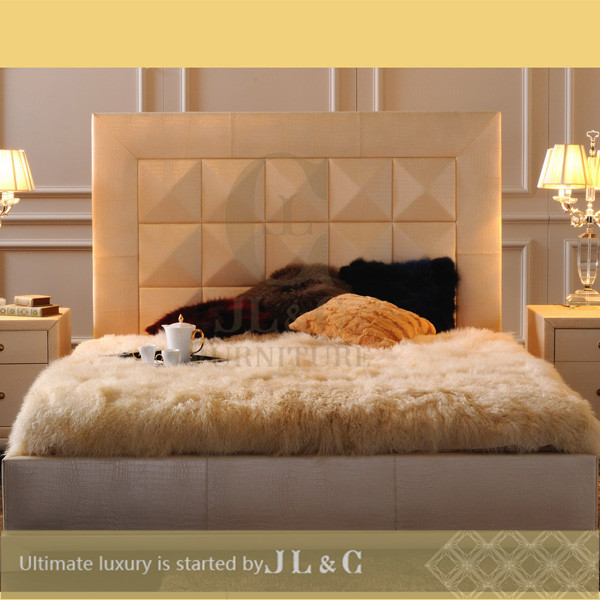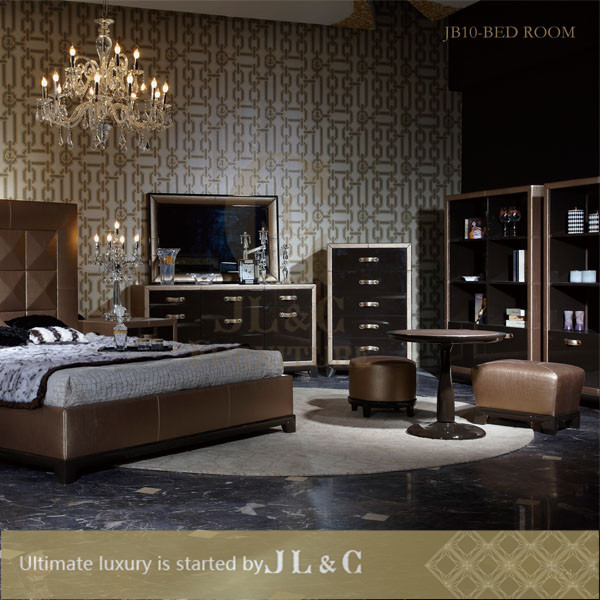 JB10 series-chinese manufactory bedroom, oxhide leather luxury furniture from china supplier-JL&C Furniture
Specification of JB10 series-chinese manufactory bedroom, oxhide leather luxury furniture from china supplier-JL&C Furniture

Model

JB10 luxury bedroom furniture set

Materials & color

frame:stainless steel+black piano Z10
seat:champagne crocodile LG015DX

Appearance
postmodern
Package
Strong carton box + wooden frame
MOQ
1 set
Luxury & high quality Bedroom set recommendation from JL&C Furniture:
For this bedroom set, the bed is the classical design of our France Designer Michelle Ducaroy for the luxury mansion. Once it was come out, it always had been imitated, but never to be transcended.
The whole design gives prominence of the perfect curve, it's well deduced the transmission of classical culture through the modern design. The crown shape on the head of the bed well combines the solemn and lady's elegance temperament together for the whole bed.
High bed screen shows well the European crown royal, elegant and classic styling. Bed back arc design according with human body engineering principle, plus oxhide covered design, the feeling is very comfortable. Bed back design out of the European classical famous diamond pattern, between diamond and diamond using 32 Czech Moser crystal pull buckles, decorated the ornament of the whole bed screen also fasten well the oxhide. In western culture, the crystal is the symbol of love sweet and holy. Slightly with a glossy gold zebra embossing leather with each shining like diamond crystals and instantly stimulate your desires immediately.
For the sideboard, the dresser, the nightstand, all of them have administrative levels feeling for the extremely arc shape, exquisite and smooth pearl white piano lacquer, carefully watching will find under the transparent piano lacquer surface layer, there is pearl paint with a shiny luster, such as making eyes at you, the entire series of elegant curve increases your touch, perception, communication with interest.
Behind perfect curve, of course, is a complex process, the requirement of high precision, overall modeling as the 17th century Spanish princess married to the French king Louis 14th, she worn a perfect waist skirt, embodies the woman's elegant temperament, the skirt is a simplified version of the European bellflower modeling, moral for the perfect love, with a simple symmetrical line reflects the classic culture connotation, crystal ball drawer handle do manual work is delicate, elegant shape, each details are stimulating all ladies' desires to own them immediately.
The preexistence of JL&C Furniture is Taiwan MIHO Company, which is established
in 1993 in Taiwan, it moved to Shanghai in year 2002, created the brand JL&C. After
continuously developing and innovating, till now JL&C furniture are one of the
professional manufacturer for designing and producing extreme luxury neoclassic
home furniture and home decorations in China. JL&C furniture always devotes
ourselves into offering the best quality furniture and modern life for the people from
all over the world.
JL&C products have been exported to more than 20 countries, including America
Mexico, Canada, European countries, Southeast Asian countries, Australia, UAE,
Saudi Arabia, Qatar and other Middle East countries etc. All the JL&C products
have been well accepted and trusted by the clients all over the world.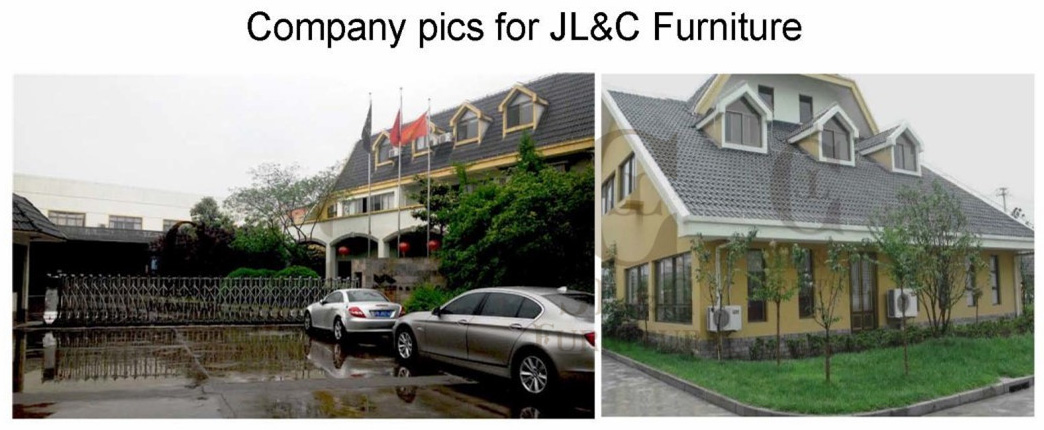 The mainly products from JL&C Furniture:
1).Bedroom sets: including Bed, nightstand, dresser, chest of drawers, mirror, wardrobe,
Bucket cabinet etc.
2).Dining room sets: including dining table, dining chair, arm chair, armless chair, Cupboard etc.
3).Living room sets: including all kinds of sofas, such as single sofa, 2 seats sofa, 3 seats sofa, 4 seats sofa, lounge chaise, sofa square ottoman, round leather stool, TV cabinet, glare table, glare mirror, Tea table, coffee table, sideboard, side cabinet, decorative table, entrance table, console table, console cabinet etc.
4). Study room sets: desk, chair, bookshelf, office chair etc.
5). Other related home furniture: bar counter, bar chair, barstool etc, similar high grade & best quality neoclassic and post-modernism home furniture and decorations.
Please refer below for each process details from JL&C Furniture, for sofa, table, chair, cabinet ect. home furnitures: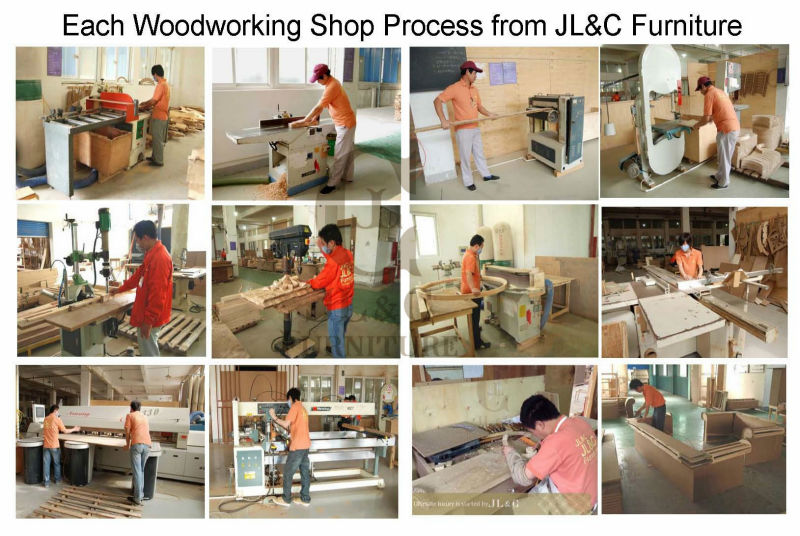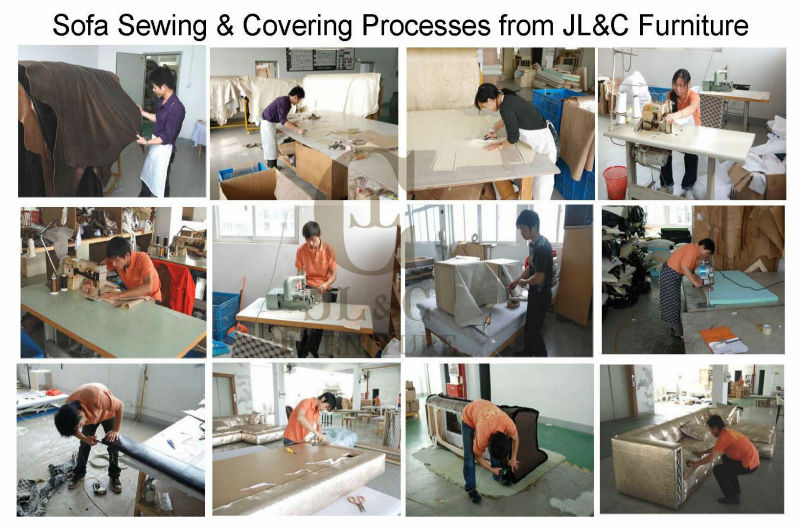 Why to choose JL&C furniture:
1. Can offer special customized product, can be acted as your own home
decoration planner.
2. Professional design teams, always offer the latest and modern designed products.
3. Professional sales teams, offer the best and most professional service to all kinds
of customers.
4. Always offer high quality and extreme luxury neoclassic home furniture and
home decorations for customers.
Please refer below honours from JL&C Furniture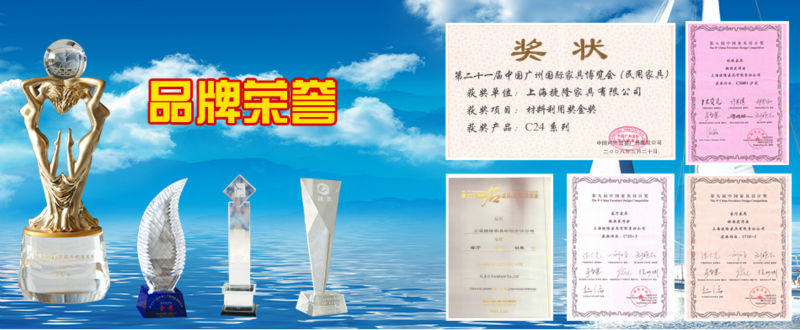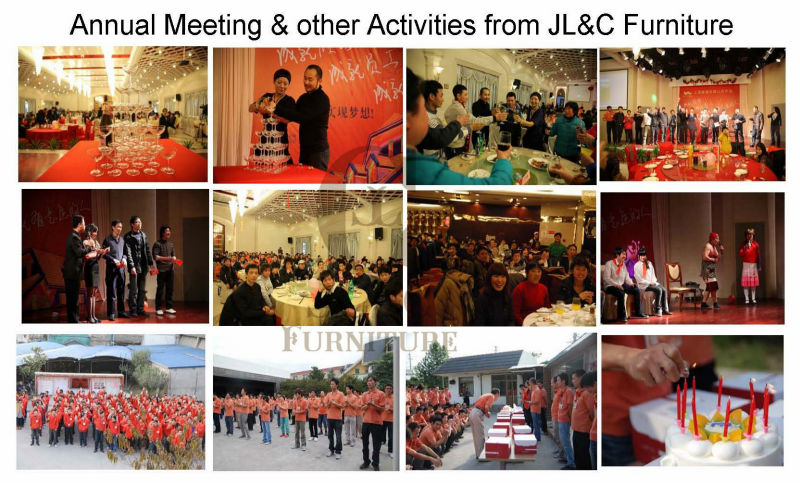 Each product from JL&C Furniture are packed well with strong carton boxes and wooden frame outside to avoid damges during transportation, please refer below details: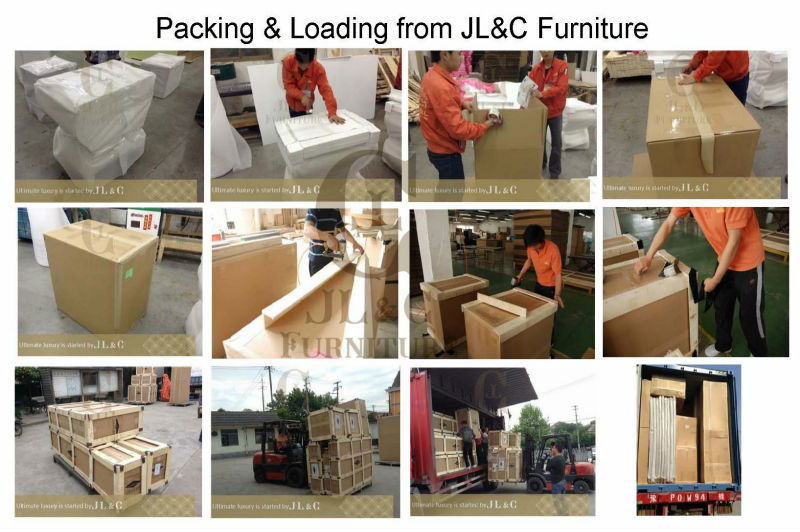 Q1: Is JL&C Furniture a manufacturer or trading company?
A1: JL&C furniture is one of the professional manufacturer for designing and producing extreme luxury neoclassic home furniture and home decorations in Shanghai, China.
Q2: What is the style of JL&C Furniture?
A2: JL&C Furniture belongs to neoclassic and post-modernism style.
Q3: What kinds of materials use for sofa?
A3: Most of JL&C Furniture sofas use the high quality top grain oxhide with
thickness of 1.4-1.6mm, some high quality cloth is also available.
Q4: What is the lead time?
A4: 45 days in normal season, 60 days for customized producing or in peak season.
Q5: Where is your Loading Port?
A5: Shanghai, China.
Oxhide leather color choice from JL&C Furniture: