hot selling inflatable sofa Sofa with oxhide leather, JS14-20 sofa from china supplier-JL&C Furniture
hot selling inflatable sofa Sofa with oxhide leather, JS14-20 sofa from china supplier-JL&C Furniture Sofa with oxhide leather, JS14-20 sofa from china supplier-JL&C Furniture
Specification of hot selling inflatable sofa Sofa with oxhide leather, JS14-20 sofa from china supplier-JL&C Furniture Sofa with oxhide leather, JS14-20 sofa from china supplier-JL&C Furniture
Model No:

JS14-20 leather sofa

Type:

2 seats Sofa

Material:

foot:silver leaf+crystal+dark silver crocodile LG011RS
seat:Italian grey velvet F427NV

Product Size (mm):

1763*1193*780H

Original:

Shanghai, China

Packing Volume (M³):

2.173
Photo of Latest design crystal sofa, 2 seats Sofa with oxhide leather, JS14-20 sofa from china supplier-JL&C Furniture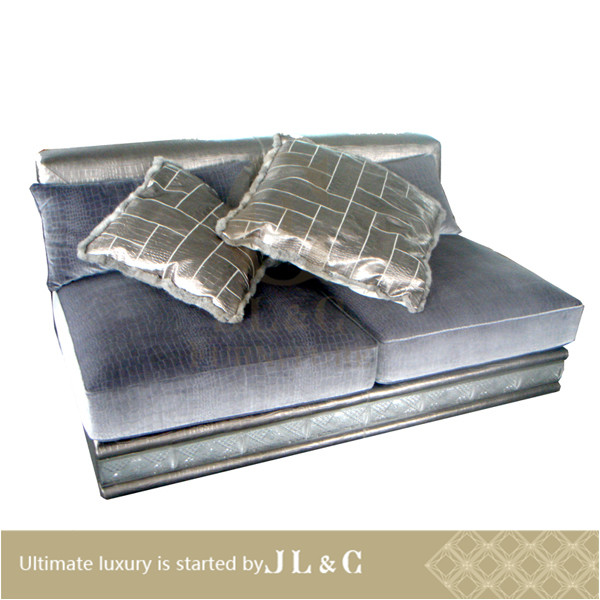 Luxury & high quality Living Room recommendation from crystal leather sofa from JL&C Furniture:
For this living room set, the sofa is our Designer Director Minghe Chen's classical design, he spent 20 years efforts. After 20 years of continuous improvement and innovation, it represents the highest art realm in today's domestic postmodern furniture. Her perfect shape and modern design shows the open type sofa, and indicate the master's enthusiasm, open-minded, atmospheric characteristics.
The sofa armrest can be relied on, or be half lying as your own comfort choice. It is mostly reflects the low-key luxury style. The material can choose low-key luxury black steel + champagne crocodile oxhide, or comfortable walnut color + beige diamond oxhide, or black steel + red zebra oxhide, any optional match can show out the great fashion and special personality, it can well meet all kinds of customers' different requirements.
For the sofa, chair, coffee table or stool, all of their elegant and exquisite appearance are well impressed a vigorous upward spirit, give a person a kind of strong colors match. Itsconcise and explicit line curves out strong personality. It also can mixture to match a leisure chair or ottoman, or one small coffee table, or cabinet, or a tea table, any match can be more personalized.
And on the side of the tea table, it well shows the Roman Numbers, it means the whole family or all friends are staying together with happiness and harmony.
Short Instruction of JL&C Furniture
The preexistence of JL&C Furniture is Taiwan MIHO Company, which is established
in 1993 in Taiwan, it moved to Shanghai in year 2002, created the brand JL&C. After
continuously developing and innovating, till now JL&C furniture are one of the
professional manufacturer for designing and producing extreme luxury neoclassic
home furniture and home decorations in China. JL&C furniture always devotes
ourselves into offering the best quality furniture and modern life for the people from
all over the world.
JL&C products have been exported to more than 20 countries, including America
Mexico, Canada, European countries, Southeast Asian countries, Australia, UAE,
Saudi Arabia, Qatar and other Middle East countries etc. All the JL&C products
have been well accepted and trusted by the clients all over the world.
JL&C Furniture company pictures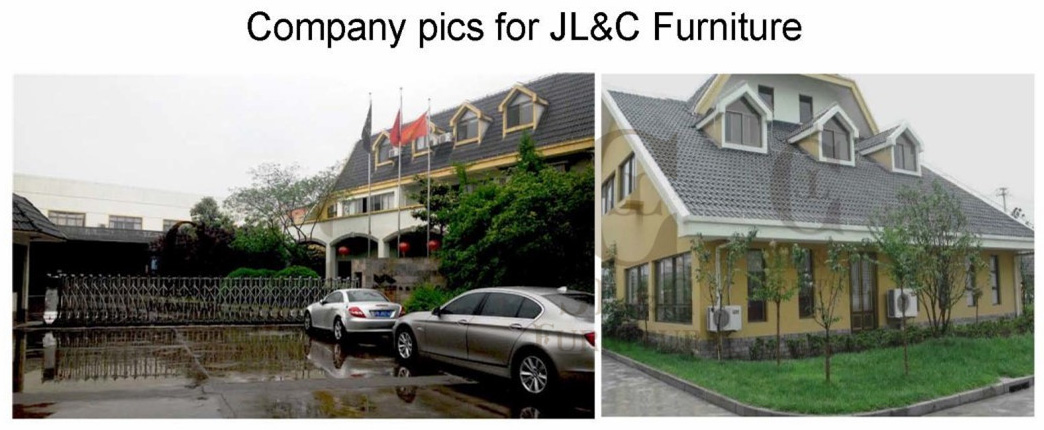 The mainly selling & Producing products from JL&C Furniture:
1).Bedroom sets: including Bed, nightstand, dresser, chest of drawers,
mirror, wardrobe, Bucket cabinet etc.
2).Dining room sets: including dining table, dining chair, arm chair, armless chair, Cupboard etc.
3).Living room sets: including all kinds of sofas, such as single sofa, 2 seats sofa, 3 seats sofa, 4 seats sofa, ottoman, stool, TV cabinet, glare table, glare mirror, Tea table, coffee table, sideboard, side cabinet, decorative table, entrance table, console table, console cabinet etc.
4). Study room sets: desk, chair, bookshelf, office chair etc.
5). Other related home furniture: bar counter, bar chair, barstool etc.
Please refer below for each process details from JL&C Furniture, for sofa, table, chair, cabinet ect. home furnitures: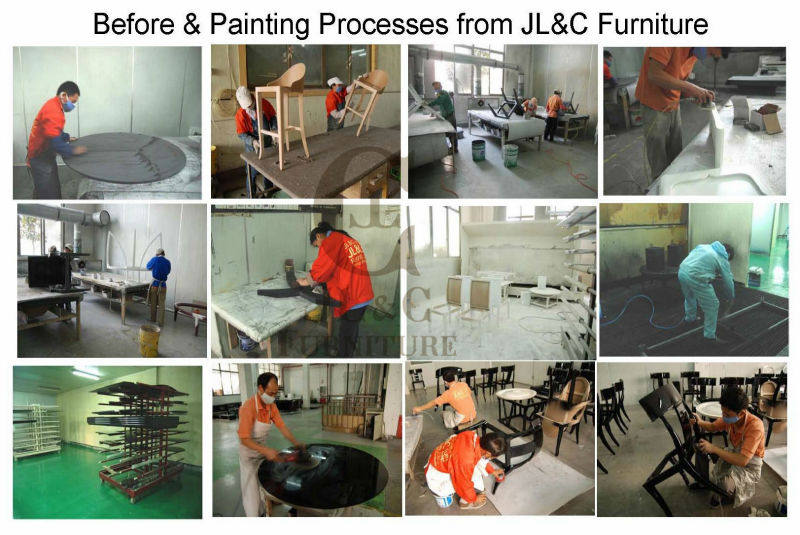 Why to choose JL&C furniture:
1. Can offer special customized product, can be acted as your own home
decoration planner.
2. Professional design teams, always offer the latest and modern designed products.
3. Professional sales teams, offer the best and most professional service to all kinds
of customers.
4. Always offer high quality and extreme luxury neoclassic home furniture and
home decorations for customers.
Please refer below honours from JL&C Furniture: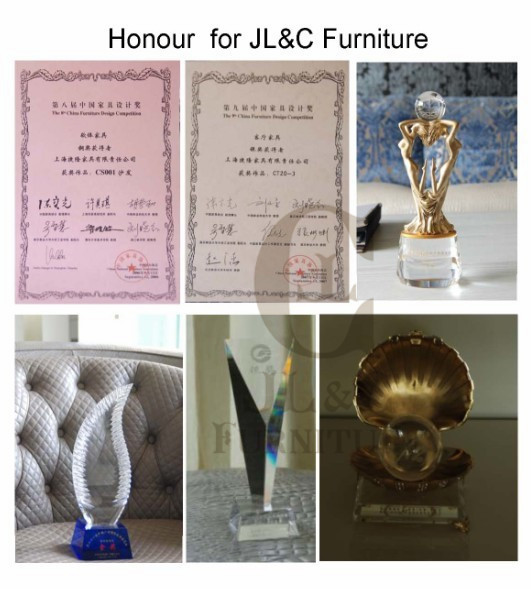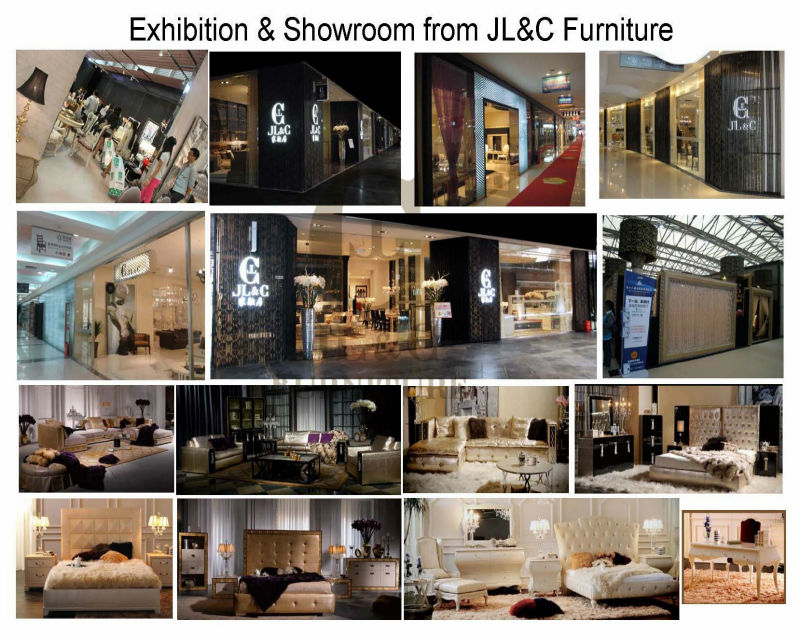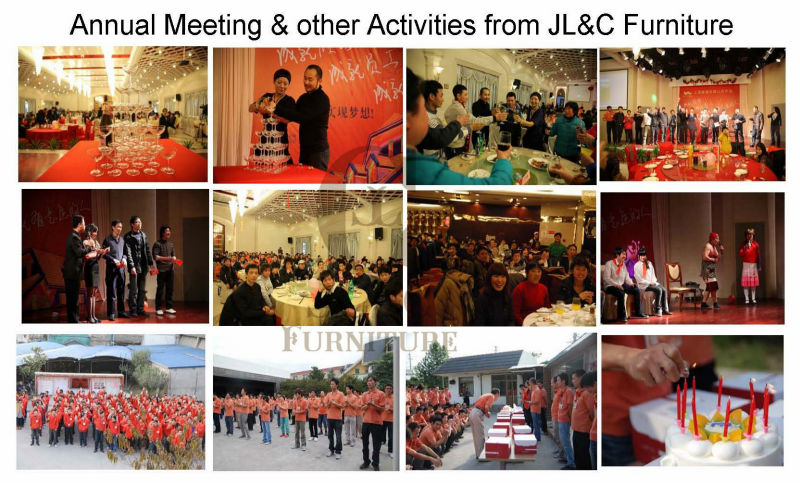 Each product from JL&C Furniture are packed well with strong carton boxes and wooden frame outside to avoid damges during transportation, please refer below details: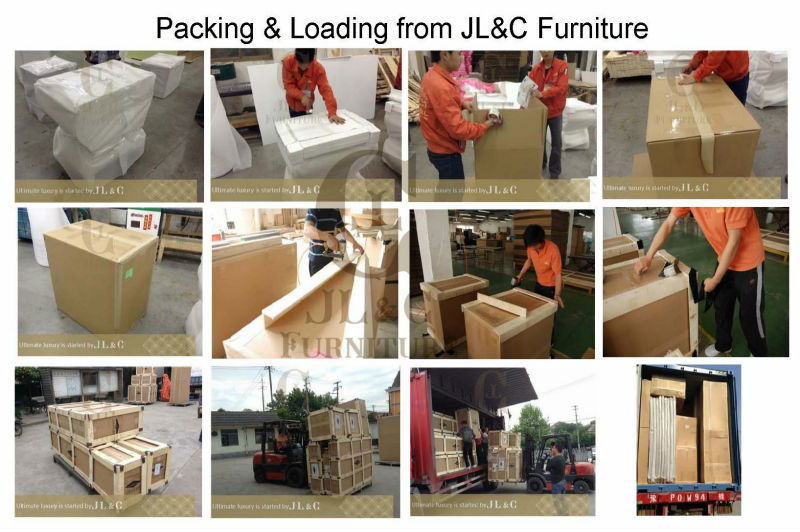 Please refer below normal FAQ from JL&C Furniture , further more information please mail to Eric or contact by whatsapp:0086-13611769803:
Q1: Is JL&C Furniture a manufacturer or trading company?
A1: JL&C furniture is one of the professional manufacturer for designing and producing extreme luxury neoclassic home furniture and home decorations in Shanghai, China.
Q2: What is the style of JL&C Furniture?
A2: JL&C Furniture belongs to neoclassic and post-modernism style.
Q3: What kinds of materials use for sofa?
A3: Most of JL&C Furniture sofas use the high quality top grain oxhide with
thickness of 1.4-1.6mm, some high quality cloth is also available.
Q4: What is the lead time?
A4: 45 days in normal season, 60 days for customized producing or in peak season.
Q5: Where is your Loading Port?
A5: Shanghai, China.
Oxhide leather color choice from JL&C Furniture:
Normal high quality cloth color choice from JL&C Furniture: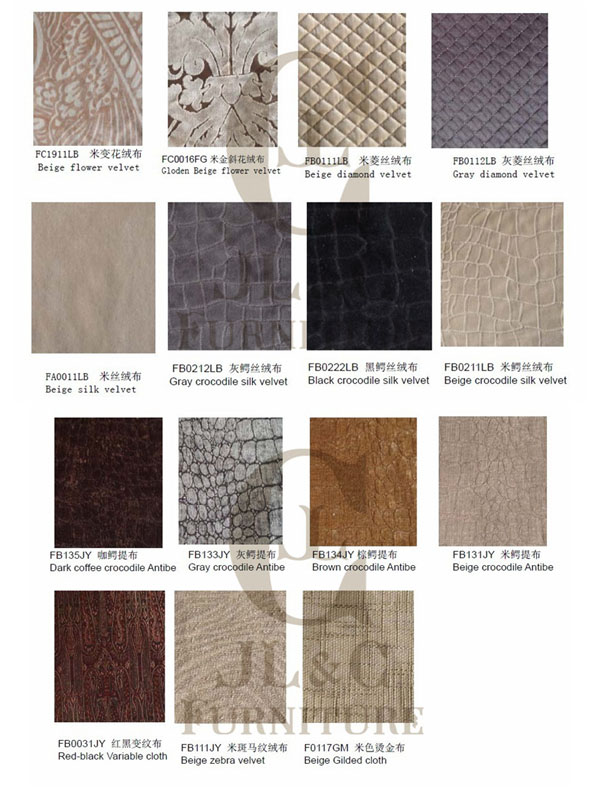 Special Paint color choice from JL&C Furniture: